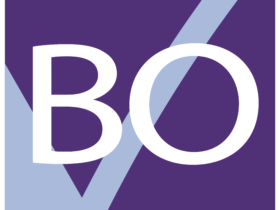 The consequences of the Sapin II Law on online trading
Without doubt you have received a day an email inviting you to become a trader. An email explaining that you can become a millionaire in a few clicks, with an unimportant bet. And it is of course a daylight robbery, a bet that will prove to lose 9 times out of 10.And regardless of the training tools that the sites put in place, all specialists agree that it is impossible to predict the evolution of a currency in the short term: the market is random. The Government then released the heavy artillery. With the Sapin II law therefore intends to ban these false advertisements, with the penal sanctions.The question then arises as to what would be the consequences of the Sapin II law on the activities of online trading?
Whoever wants to be a trader can't…
More and more French people succumb to the advertising messages of online trading sites. These sites suggest offers on financial products you could invest in. Unfortunately, there are no infallible techniques in trading whereas these sites proclaim many false advertisements. The risk of losing everything is even more accentuated with the 'leverage effect'. The slightest change has significant consequences, both upwards and downwards. Moreover, these sites' tempting expected gains can lead to a very strong addiction and create real inexperienced speculators. The complexity of some financial products and the understanding of stock market mechanisms and fluctuations coupled with legislation in the tax heavens that often host these online platforms mean that some market participants are likely to offer financial products with which customers are losers. The hope of immediate gains, self-overestimation and stubbornness facing with loosing trade explain this phenomenon.
What changes will the "Sapin II" bill bring?
The "Sapin II" bill was published on December 10th, 2016. The new law brings several anti-corruption measures, including the creation of a national agency for the prevention and detection of corruption, the introduction of new offences and sanctions, and obligations imposed on companies and senior managers to prevent corruption and to introduce processes, as well as to protect whistleblowers who can possibly be supported financially. The Agency will have extensive powers to carry out its duties: it will be able to interview any person of its choice, to obtain all kinds of documents and to carry out on-the-spot checks. This may even concern previous judicial decisions and ongoing proceedings in order to issue opinions on the integrity of public entities' contractual counterparts.
This law prohibits advertising for Internet platforms that offer very risky financial instruments for individuals, especially on the foreign exchange market (FOREX) or on the options market. In recent years, the number of complaints filed with the French financial markets regulator (Autorité des Marchés Financiers or AMF in short) increased by 18%. Losses generated by financial scams on the Internet amounted to 4.5 billion euros in the last six years.
The AMF will be responsible for implementing this measure. The regulatory authority for professional advertisers will ensure within the framework of its missions that the ban is well applied by advertisers.
Finally, the Sapin II bill creates an obligation to prevent corruption risks. This right applies to companies employing at least 500 employees and to companies belonging to a group which employs at least 500 employees and which has a turnover of more than 100 million euros.  They must take « effective » measures to prevent and detect the commission of corruption or influence-peddling acts in France or abroad.
The impact of Sapin 2 Law on online trading activities
The Sapin II Law will prohibit sports sponsorship which aims to promote products considered as risky. Some soccer clubs like the PSG or the Olympique Lyonnais have already ended their partnership with websites such as OptionWeb or 24option.com. Many online trading sites deliberately ignore the risks inherent in stock market investment. In addition, advertising is very often used as a massive incentive vehicle to trade online. These advertisements are of course misleading and can create a total addiction to online trading. The Sapin II Law foresees to ban them with financial penalties (up to 100,000 euros per advertisement) and criminal penalties for violations. You can still imagine that many sites whose economic model was advertising will be forced out of business. Regardless of their country of establishment as far as they are authorized to practice in France, all investment service providers (ISPs) are concerned. Thus, an online broker based in Cyprus and exercising in France will no longer have the right to issue false advertisements, promotional e-mails, television or radio spots. Forex and options are particularly targeted. Finally, the AMF will have the power to close quickly and cheaply illegal websites.
The Sapin II Law in itself only prohibits advertising for products such as Forex and binary options, without banning the products themselves. However, this ban on marketing is considered by the Government. This marketing ban cannot be applied until after January 3rd 2018, within the scope of MIFID II and the MIFIR Regulation. This Regulation allow each Member State to take exceptional measures to prohibit marketing under supervised conditions (proven risk, proportionality of the prohibition measure, ineffectiveness of existing rules, etc.) and after informing the other Member States' market authorities and ESMA.
If the Sapin II law is applied as it is, Forex brokers and options brokers based in France could be forced to stop their brokerage activities. The direct consequence would be the impossibility for individuals to continue investing in the financial products they had chosen.
One question remains about the restriction of freedom on Forex and other financial instruments access…